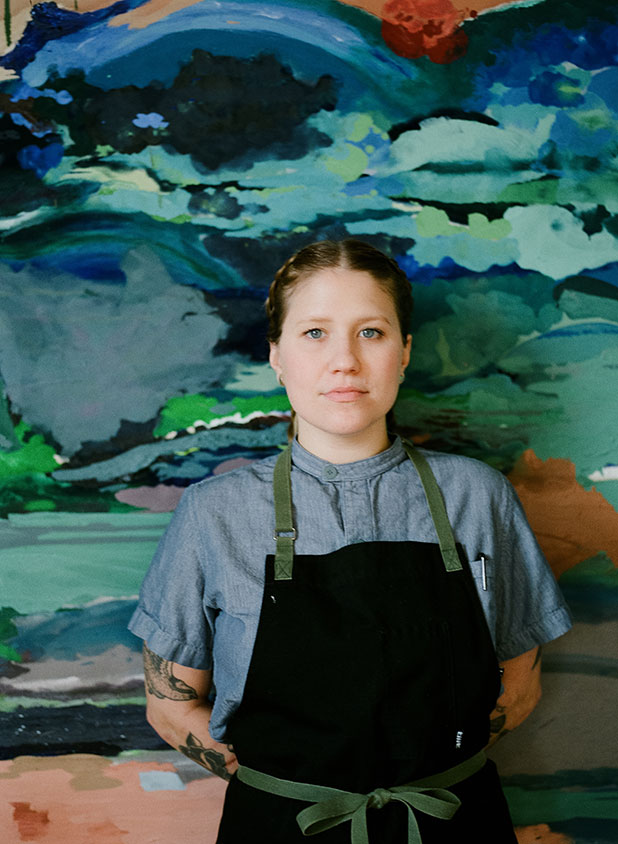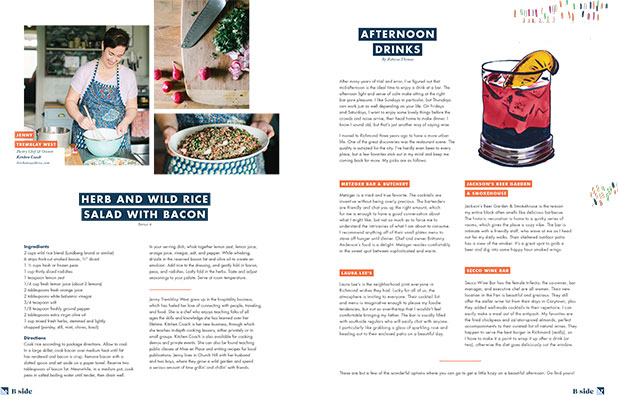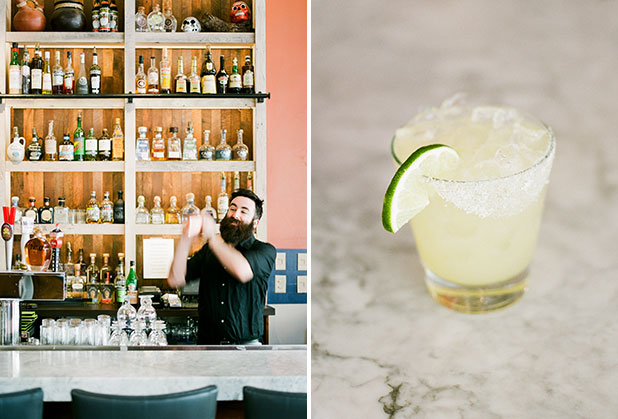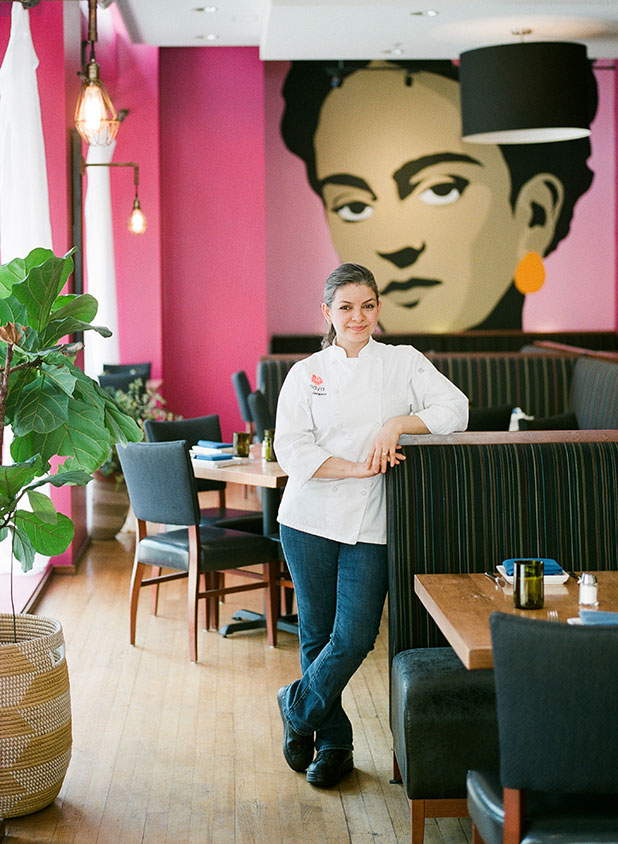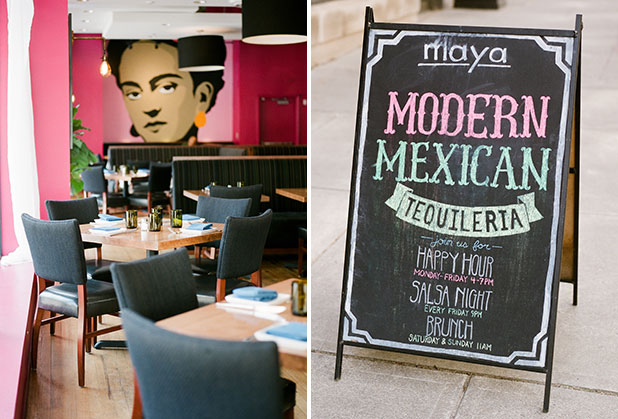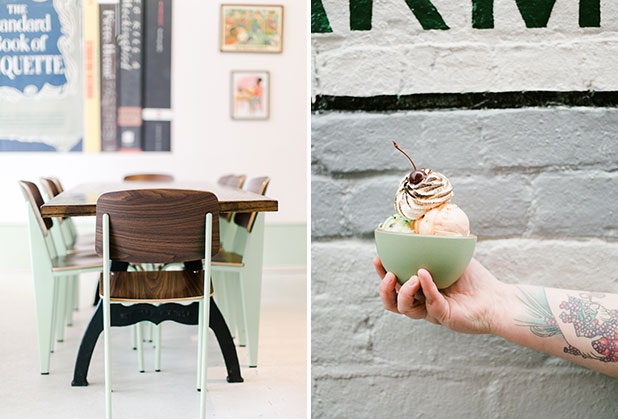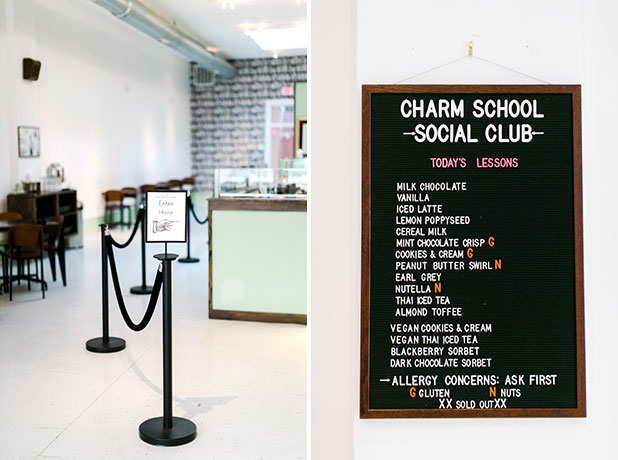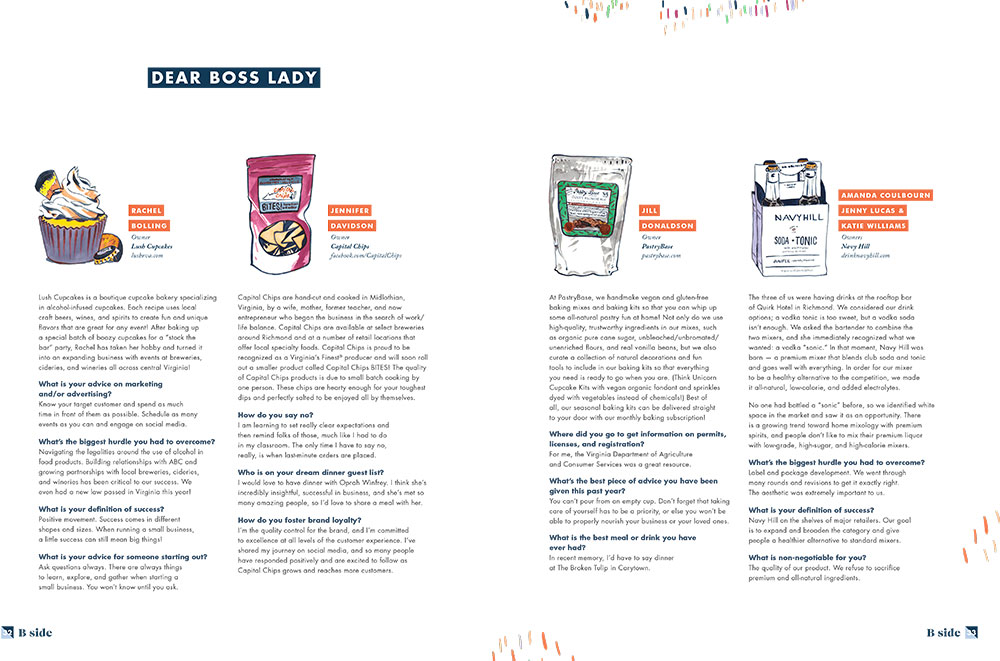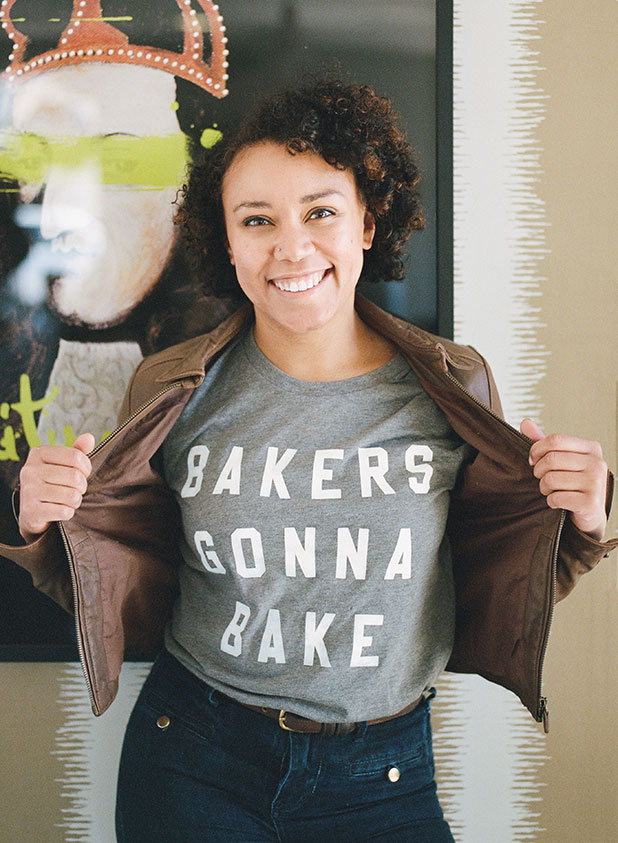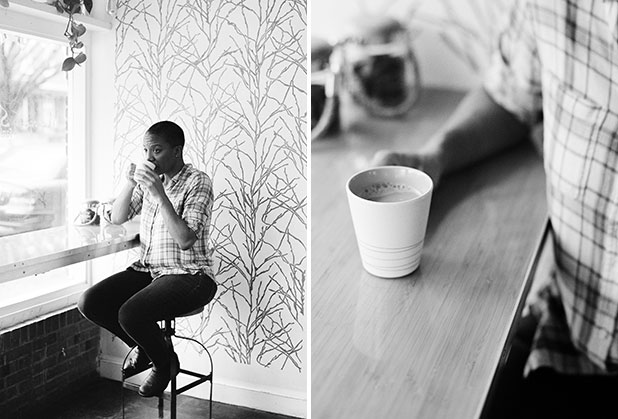 Holy cow, you guys! I'm not sure if you heard, but a few months ago the second volume of the B Side Collective magazine was released and I am so happy to see it printed and stocked at various locations around the city! I had the absolute best time working on on the project. Have you had a chance to peek at the most recent issue?! It tells the stories of women in the food and beverage industry here in Richmond, and it is chock full of amazing stories, illustrations, and images. I had to break my own blog posts up into two sections: bakers/chefs and bosses/businesses owners. Really, the lines are very blurry and each amazing woman featured in the magazine plays many roles--chef, creative, boss, and business owner. But posting all the images in one post would be just too crazy, so bear with me.
It's hard to think of what to write when really, what you need to do is pick up a copy for yourself and dive into the beautiful and inspiring stories. It was such an honor to have the chance to meet all of these hard working women and to photograph them, often in their beautiful spaces. In case you don't recognize everyone, from the top you'll find:
Olivia Wilson, executive pastry chef and co-owner of Brenner Pass + Chairlift
Jenny Tremblay West, pastry chef and owner of Kitchen Coach
Maria Oseguera, co-owner of Maya on Grace
Meryl Hillerson, pastry chef and co-owner of Charm School
Jess Widener - pastry chef and co-owner of Four Forks
Genovia Brown, owner of Geescakes
Arley Arringon, baker + artist + social entrepreneur at Arley Cakes
Kendra Feather, owner of Laura Lee's, Ipanema, and Garnett's Cafe, co-owner of The Roosevelt
Brittanny Anderson, co-owner of Brenner Pass and Metzger Bar & Butchery
Shola Walker, pastry chef and owner of Mahogany Sweets
You can order your own copy of B Side here, or else hop over to Accoutre, Boketto, Bridget Beari Designs, Dear Neighbor, Ginger Juice, Little Nomad, Lucid Living, or #loveyou to pick up a copy right here in RVA!
Also, I would be remiss if I didn't mention Sarah of Riddle Design Co. and Emily of HerrSuite. Sarah did all the design work for this issue, and Emily is responsible for the ridiculously creative illustrations for this issue. Honestly a dream team. <3