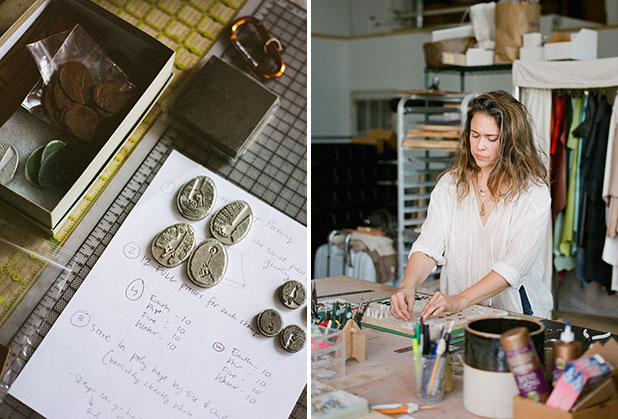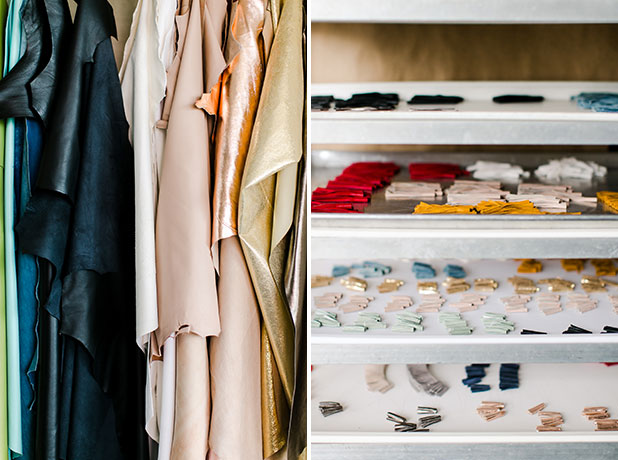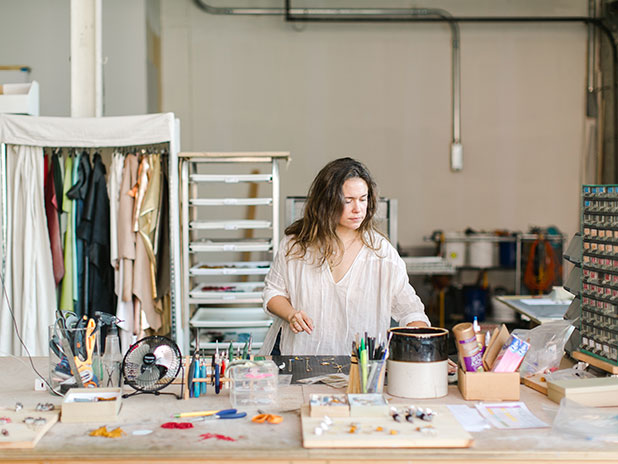 I loved popping by Hali's studio in Scott's Addition to learn more about her process and approach to creating jewelry for her beautiful line over at Hechizo. From her website:
"Combining ceramics, metals and textiles into items made to adorn, Hechizo pieces are the mementos of an exploration with materials and processes. Hali draws from many different global traditions of adornment and decor, playfully elevating somewhat less-precious materials by showcasing them in her designs. The daughter of a carpenter and granddaughter of two generations of tailors, Hali enjoys carrying on a tradition of handcrafting objects with care."
I have my eye on one of her necklaces for my birthday later this spring! Anyway, her studio is full of light and plants and color and texture, and I had the best time photographing some of her pieces in-process. I could have shot there all morning! It was so inspiring to me, each piece designed by Hali, crafted by her own hands. How special is that!? Head over to her website to peek at some of her jewelry and to pick something out for yourself!